With the chillier weather, it's the best time to head to the park and workout outside. Why? Because there's no one there!
As you survey your very own park, pull out your stability ball and do some one-legged dead lifts to really get the backs of your legs nice and toned. That way when you're wearing your cozy little pajama shorts on in front of the fire, you're going to look good!
This move requires some good stability, so if you need, have a chair, wall or bench nearby to help keep yourself upright.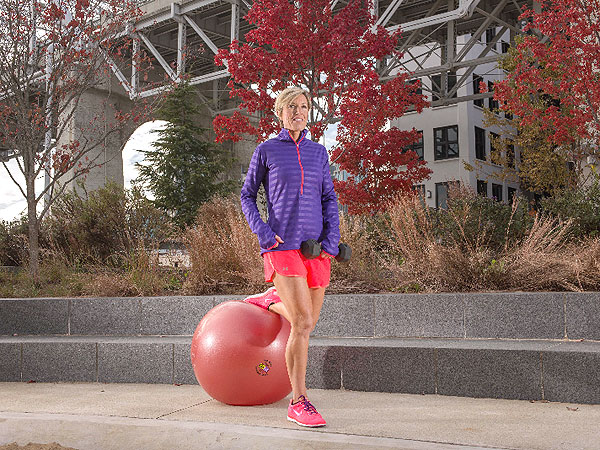 ZACH HARRISON PHOTOGRAPHY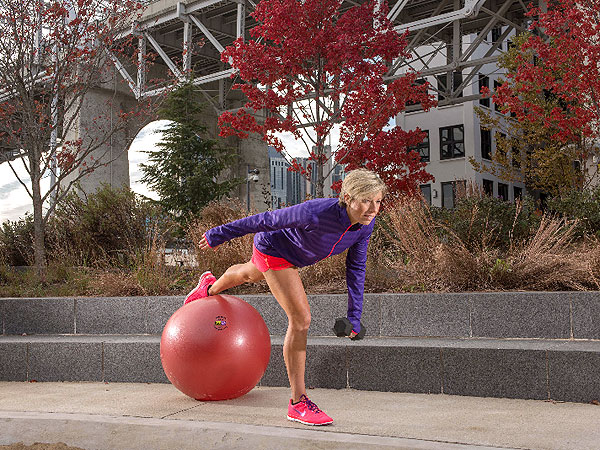 ZACH HARRISON PHOTOGRAPHY
One-Leg Dead Lifts
1. Your starting position has the top of your left foot squarely on the stability ball, with your right foot a couple feet out in front, right knee slightly bent. Have anywhere between an 8-pound weight and 15-pound weight in your left hand.
2. Fall at your waist as you roll the ball backward with your left leg until your back is parallel to the ground, letting the weight hang straight down. Make sure not to reach with the weight so that your back does not round at any time during the exercise.
3. Squeeze your bottom as you roll the ball back to the starting position and raise your body upright.
4. Repeat this move 10-15 times before switching legs to get the other side!